About Us
I believe in cold beer, live lays, shiggy, shortcutting, salty hash songs, never announcing your trail is an A-to-A, never giving up the high ground, nothing rhymes with Orange and there are no rules.  I also believe I'll have another beer.
Hash Boy's legendary hashing credentials include Certified Keg Inspector™, Hash Whistle-Blower, Credentialed Shiggy Grading Agent (CSGA Member 5713942), Hash "it Boy", Hash Scribe Writers Guild Member, OCHHH Betty Ford Rehab Hash Survivors Association, Senior Distinguished Hashing Fellow, Hash Thirst Responder, and he is Master Hare Certified™ through 2023. He was listed as one of the "Top 750 Hashers to Watch for 1996"  by a magazine. Hash Boy is a proud graduate of the Electoral College (Class of 1991) and the founder of the world-famous hashing education institution Hash Boy University. He is the inventor and patent holder of the Hash Boy Retractable Spout Drinking Mask.  He can also drink beer and sing off-key at the same time.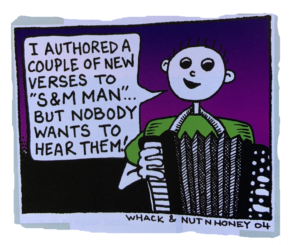 Our Hashtory
I was accidentally born in a brewery during a class field trip in 1995. It's true, you can read all about it in Hash Boy Comics Issue #00 – The Boy Who Would Be Keg.
Meet the Hash Boy Team
I have a faithful hash hound named Foamy and a couple of old, orange grizzled hashers that are my keepers.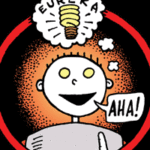 Who draws all of the Hash Boy comics?
The Hash Boy Comics panels are initially sketched in the dark during a full-moon using soggy leftover haring chalk and are then each redrawn by hand and inked by a group of orphaned, masked, left-handed art students attending an Artist Academy in an old brewery located high in an undisclosed mountainous region of Eastern Europe or Asia. The art students are told they are free to leave the brewery at any time.
On On to Next Steps…
Feel free to check out the hashing world's famous Hash Boy Comics archive and read Hash Boy's half-minded hashing blog. Feel like singing? Here are some Hash Song parody lyrics we guarantee you've never sung before. Hash Boy has the best words. Got any questions? Check out the Hash Boy FAQ for all the answers.  On On!
Hash Boy Has a Posse
RU on HashSpace? Join the Hash Boy's Posse group for fans of the hashing adventures of hash comic strip icon Hash Boy and his trusty hash hound Foamy.