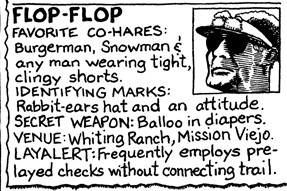 Hash Boy is proud to announce that due to overwhelming worldwide Hash House Harrier demand he is reprinting his Hare Scouting Report Volume 3 book.  Originally published by RabbitHabit Press in 2000, this fully-illustrated Volume 3 edition of Hash Boy's Hare Scouting Report series focuses on profiling the wily, slippery, balding hares that inhabit the rock-strewn shiggy canyons, parched hillsides, wind-swept assisted-living centers and neon thong-bikini-clad sandy beaches of Southern California USA.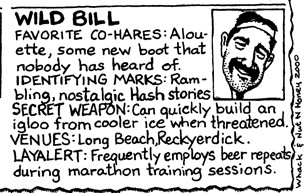 The published series contains Hare Scouting Profiles of actual hares based on Hash Boy's documented in situ observations of these real-life Hares as they operated in the wild shiggy trails of Southern California and beyond.  Hash Boy writes of often needing to awaken at 2:30am – 3:00am on the day of their lays to secretly observe these hares conducting their instinctive trail pre-laying rituals in the foggy predawn darkness. During times of drought, this activity often occurred days in advance of their scheduled lays.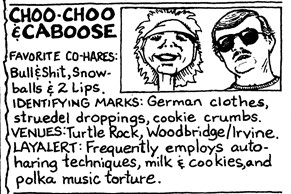 Hash Boy urges the hashing community to pick up a free copy of the Hare Scouting Report (2000) Volume 3 today – before it's time for hares off.